This post is almost a year overdue (photos and video from February 2016). But it's kind of lovely to look back on this very first print run from a bit of a distance. I haven't printed nearly as much as I would like in the last 12 months, and so the photos and video are proving to be a nice motivation booster. I felt a little burned out by the end of 2016 — consequently, we spent most of our evenings in a comatose state on the couch (some quality viewing on Netflix — omg, Outlander — however The Wire still remains my favourite television series ever). I'm not making any 'new year resolutions', but it feels like it's about time to pick up tools and start doing stuff for me again. Not 'cos it pays well. Or because I have a big grand scheme. But because at the end of the day, when I feel like I haven't had a second to spare, I want to feel like I've accomplished something out of the ordinary — and not wasted any moments on frivilous nothings.
…So many lessons learned in this first print. And really chuffed that, through the restoration, my knowledge of this beautiful machine grows. I think if I was gifted a press in pristine condition, I wouldn't appreciate her beauty quite so much.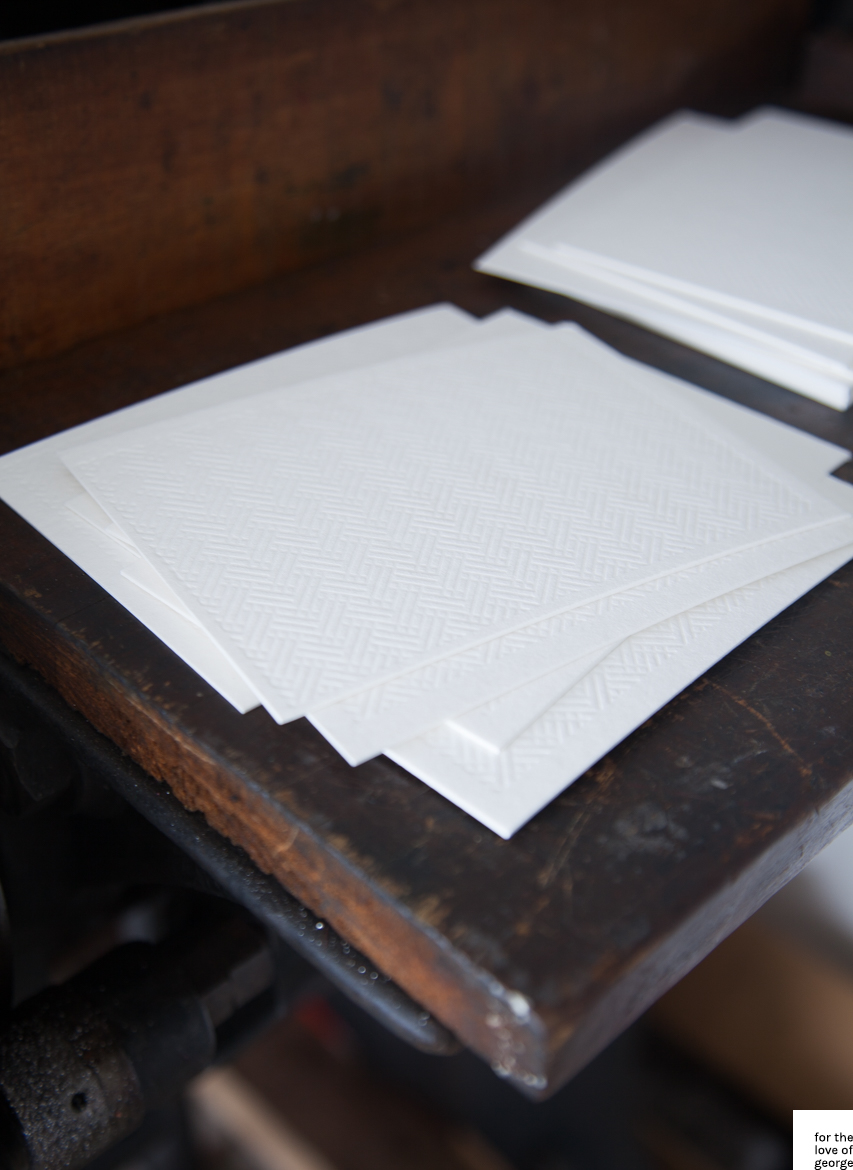 A blind emboss (without ink) to test and fine-tune the impression.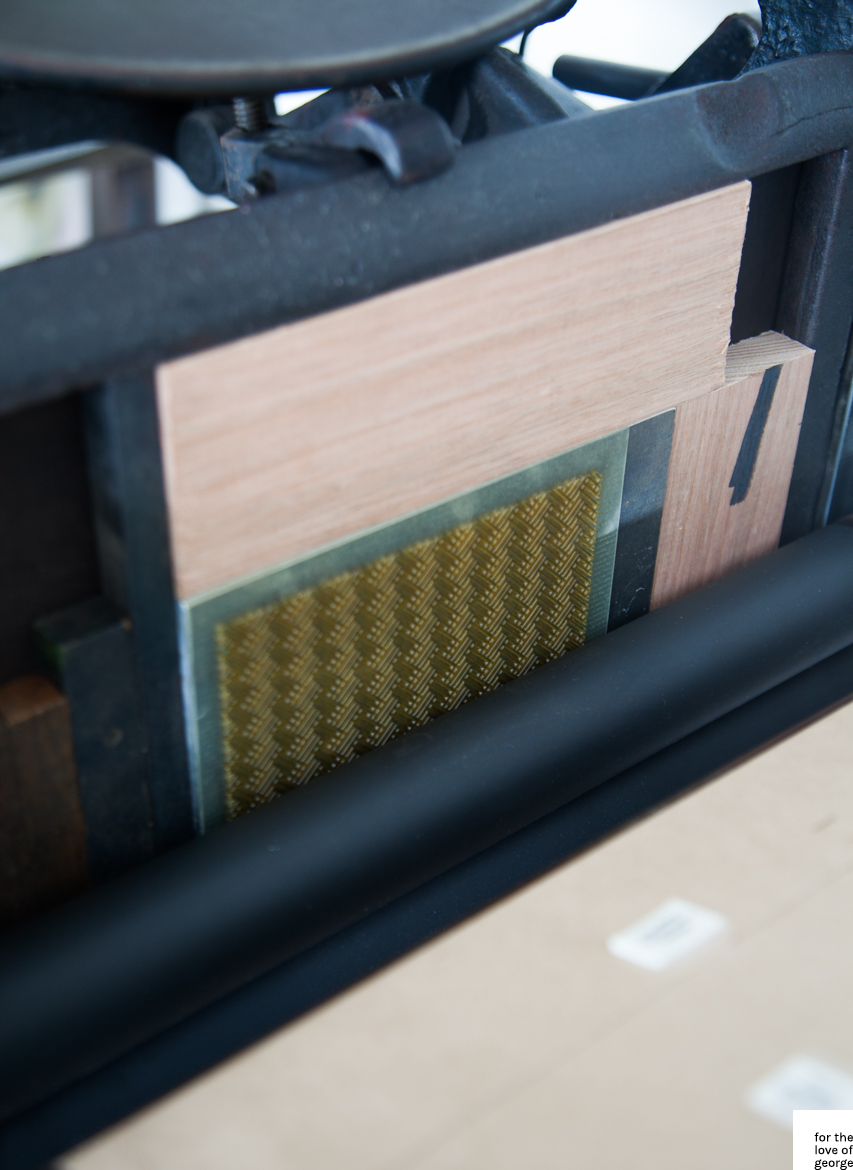 The polymer plate – deep relief. Before the ink.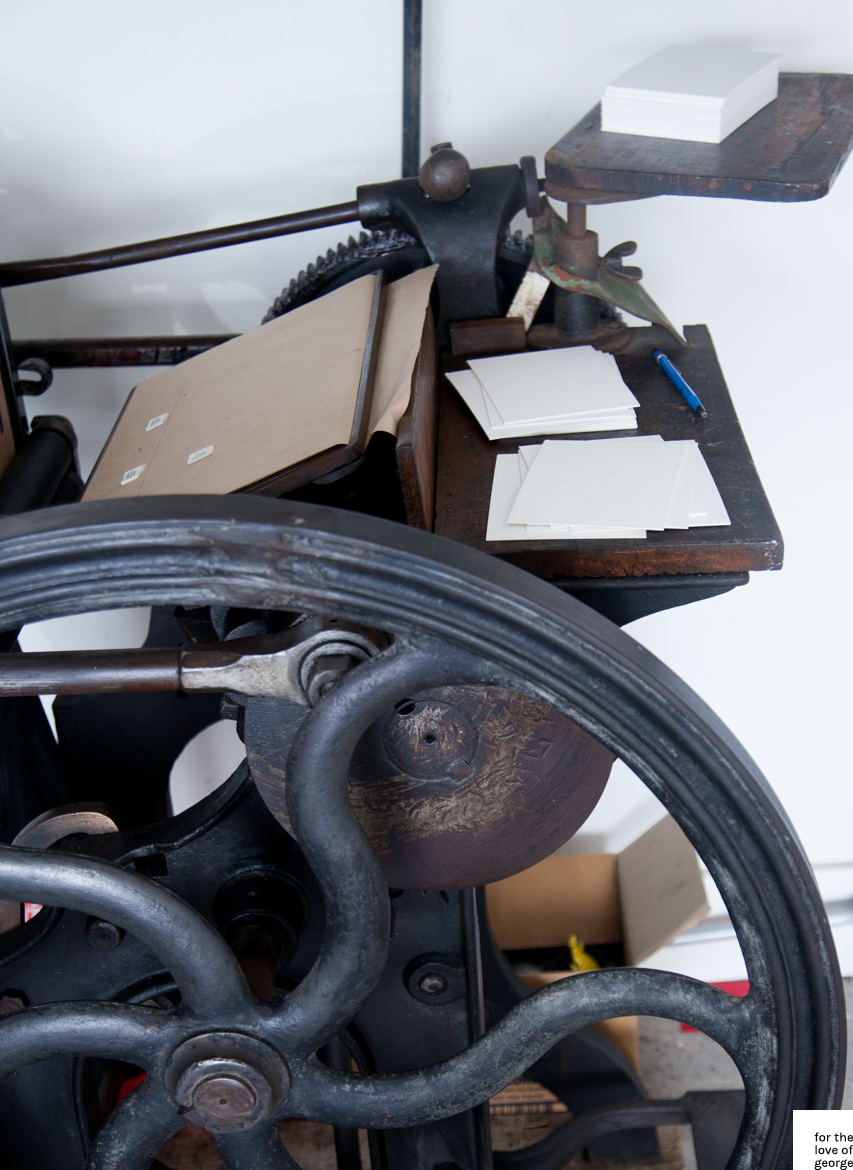 Happy with the evenness of the impression, I ink up the ink disk.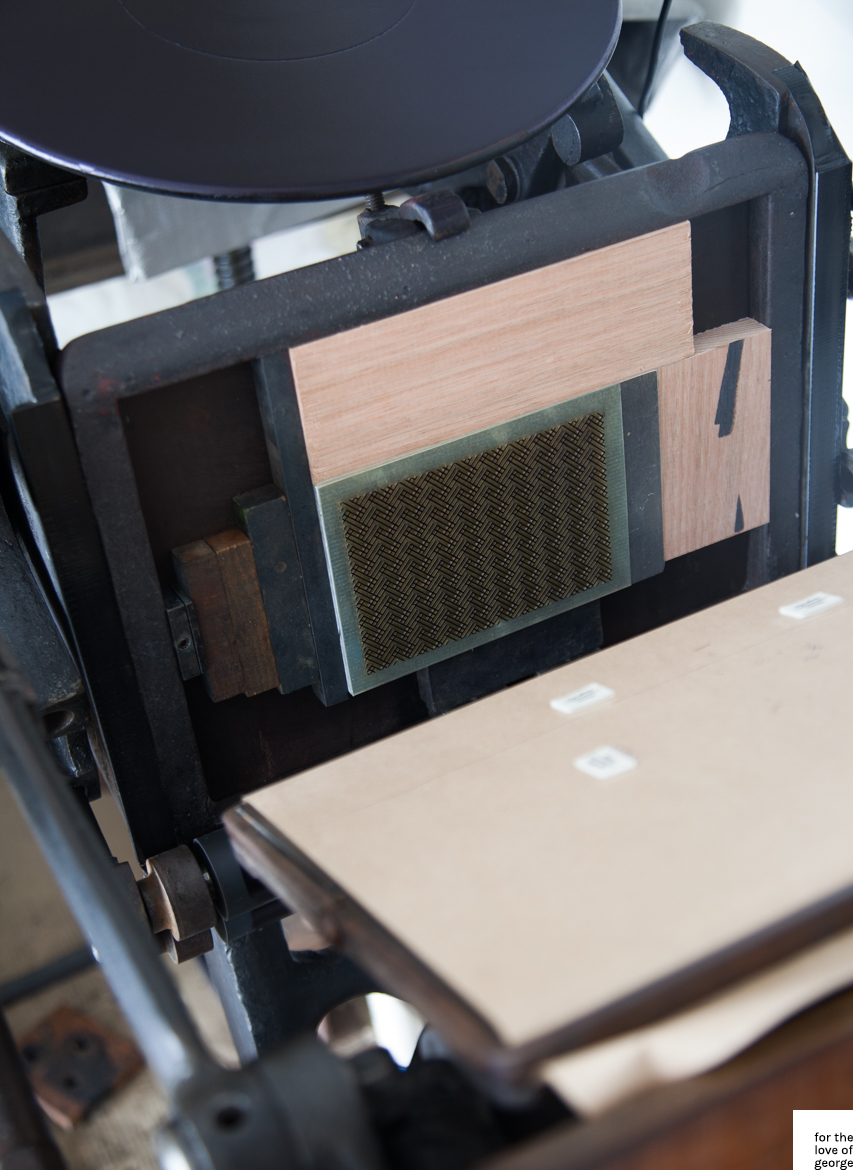 Polymer plate with the ink, ready to print.